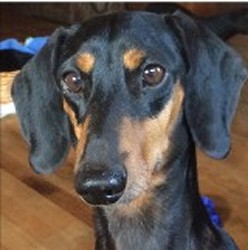 WOODY
Black and Tan Miniature Dachshund from Kentucky
Loves chew toys, pulling stuffing out of stuffed animals, playing tug-of-war with Chloe and digging in the back yard.
Hates the vacuum cleaner.
CHLOE
Red Miniature Dachshund from Texas
Loves licking anything in the dishwasher, chasing after the cat and barking at mailman.
Also hates the vacuum cleaner.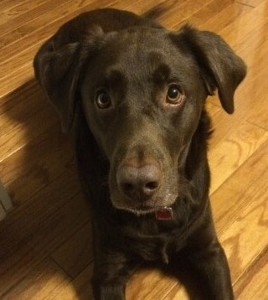 BELFRY
Chocolate Labrador Retriever from Kentucky
A service dog who came from the Humane Society
Loves chewing on bones and long lazy days.
TILLIE
A black cat from Kentucky
Loves playing with boxes, ribbons and bows. Gets tired of Chloe chasing after her.